Gull Wing Owner Association
GULL WING VILLAS
The Board of Directors welcomes you to our Condominium Association.  We are a small condominium group of 24 single-level villas in a lovely tree-shaded area within Martingham.  Each villa owner is a member of the Gull Wing Villas Condo Association and a member of the Martingham Property Owners Association.  
In addition to the Martingham Bylaws and Rules, Gull Wing Villas has a governing set of Bylaws and Rules, which are posted on this website for your convenience.  We encourage all owners and residents to become familiar with these documents.  Official copies (recorded in the land records of Talbot County) of the Declaration of Condominium and the Bylaws may be obtained from the Clerk of the Circuit Court.  
Our property is professionally managed by Oxford Commercial.  Individually-owned lawn areas are serviced with grass cutting in the growing seasons, and the commonly-owned areas are maintained with professional lawn and tree services. We have an active Garden Club whose members volunteer their time and expertise to enhance the beautification of the entire community.  
We are happy that you have chosen to learn more about the Gull Wing community, and we encourage all new owners to contribute to the pleasant quality of life in the community, by serving on the Board of Directors, participating in one of the clubs or committees, or just by being a friendly neighbor.  New talents, interests, and ideas are most welcome!
Looking forward to meeting you,
The Gull Wing Villas Board of Directors
For additional information, contact our managing agent,  Michael Whitehair, Oxford Commercial Management see link below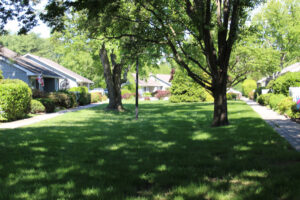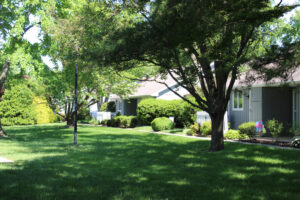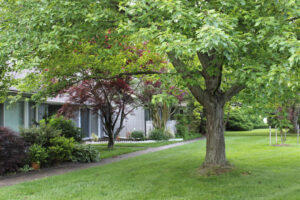 Oxford Commercial LLC
P.O. Box 2131, Easton, MD 21601
Property Manager: Michael Whitehair
Email: [email protected]
Phone: 410-770-9717